IJEP Exchange Program at Kumamoto University Japan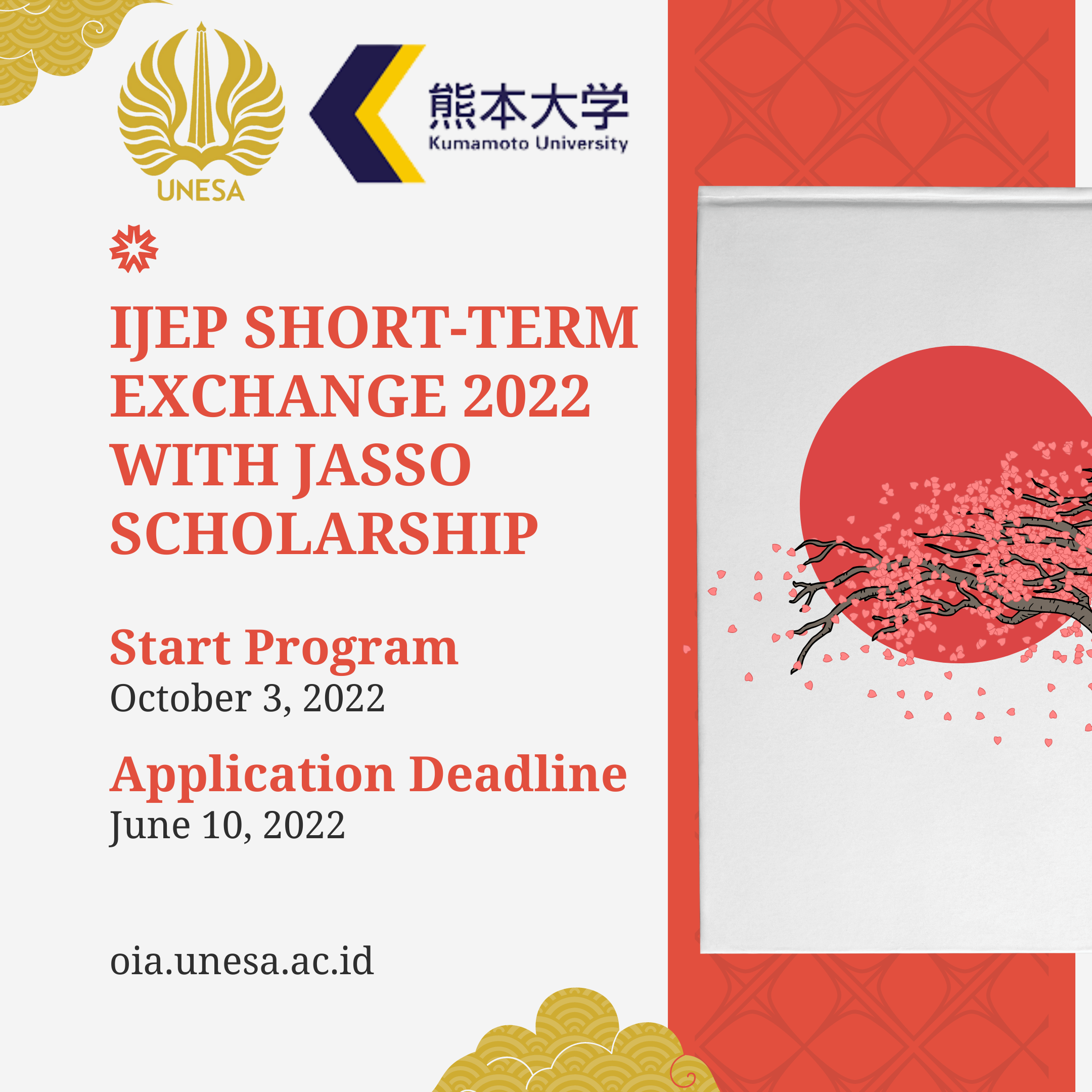 IJEP Exchange Program at Kumamoto University Japan
Graduate School of Science and Technology at Kumamoto University, Japan, is opening admission for this year's International Joint Education Program for Science and Technology (IJEP) Exchange Program. The program is intended for international graduate students to conduct research and study in Japan for a maximum of one academic year. 14 selected students will be offered ¥80,000 monthly allowances that can cover flight tickets, accommodation, and living costs.
As one of the oldest universities in Japan, Kumamoto University has been at the forefront of culture, science as well as technology, and has been serving the local community and global society for more than 100 years. The university is placed among the prestigious research institutes by the Ministry of Education, Culture, Sports, Science, and Technology (MEXT). This year, Kumamoto university comes back with its IJEP program with environmental studies as the main conspectus. Thus, besides the research project being conducted, the student will be equipped with some courses related to environmental issues, natural sources, and social concerns.
The program will be started on October 3, 2022, with the duration of the study being either 6 or 11 months. Check out the Program Content:
Research project
Lectures
"Current Science and Technology in Japan" in the fall semester (2 credits) are required. At least 3 classes related to topics in environmental issues are required. *Transcripts will be issued from GSST.
Field trip
Final Report
Midterm and final presentations
If you are interested in participating in the program, submit your application before Friday, June 10, 2022.
Further information regarding the program and the application can be accessed here.
The application form can be downloaded here.
Important Notes:
All application documents should be submitted through the international office of the applicant's home university.
Additional costs for the quarantine process associated with traveling to Japan should be borne by the applicant.
The programs may be canceled or postponed depending on the spread of COVID-19.