UNESA - Samar State University Joint Summer Course (USUJSC) 2022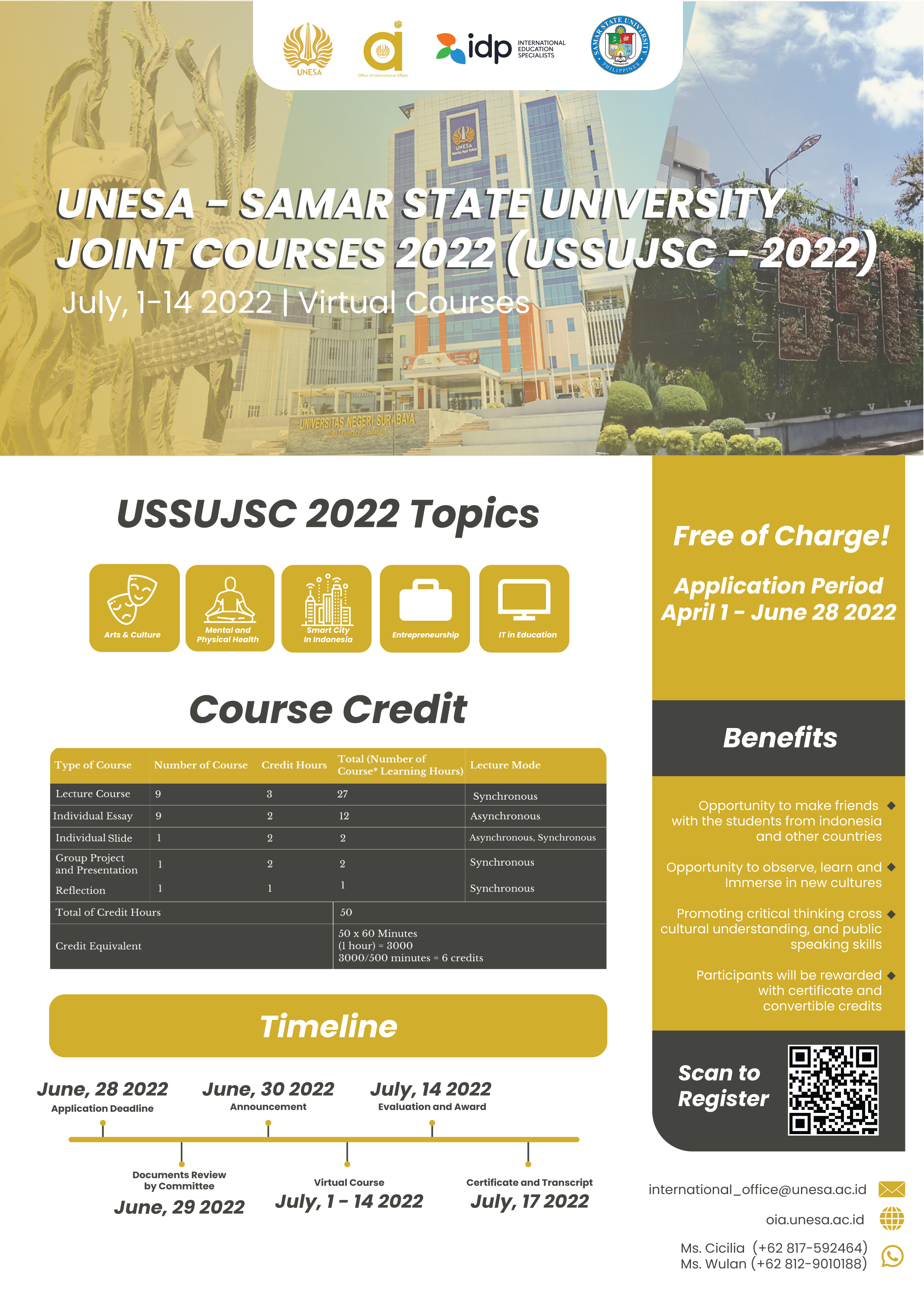 UNESA - Samar State University Joint Summer Course (USUJSC) 2022
We're officially back with USUJSC 2022!
Collaborating with Samar State University, UNESA is bringing back the exciting summer course for international students to learn about Indonesia and the Philippines. The goals of this program are to broaden the student's international perspectives, enhance knowledge on the emerging topics, and promote both the Philippines and Indonesian cultures. Also, this year's special summer course will be directly linked to 3 Top Universities in Asia, the UK, and Australia.
Summer Course Topics:
Arts and Languages

Entrepreneurship and Start-Up

Information and Technology
Students Requirements:
University students.

Must be proficient in English.

In good health.

Interested to learn Indonesian and Philippine culture.

Highly motivated.

Willingness to participate for the entire duration of the program except for health complications or other unexpected conditions.

Good interpersonal and communication skills.

Students who actively participate in student government or after-school activities such as clubs, sports, or community service projects will be prioritized.
There will be no fees due to the summer course being conducted virtually. The program will be held between July 1st - 17th
To enroll in the program, fill out this form before June 30th.
For further information, please contact:
Ms. Cicillia

	

+62 817-592464
Ms. Wulan

	

+62 812-9010188